Bred to be small, Creamer potatoes are the smallest in the potato family. They're meant to be. Little, and fully mature in their Little size. Just like a cherry tomato in the tomato family.
Save $1.00 OFF on Purely Purple Little Potatoes from The Little Potato Company and webSaver.ca when you purchase a 1.5 lb bag of Purely Purple® Little Potatoes!
Check out this delicious Barbecue Potatoes with Lime, Chili, and Yogurt recipe utilizing the Purely Purple Potatoes from The Little Potato Company.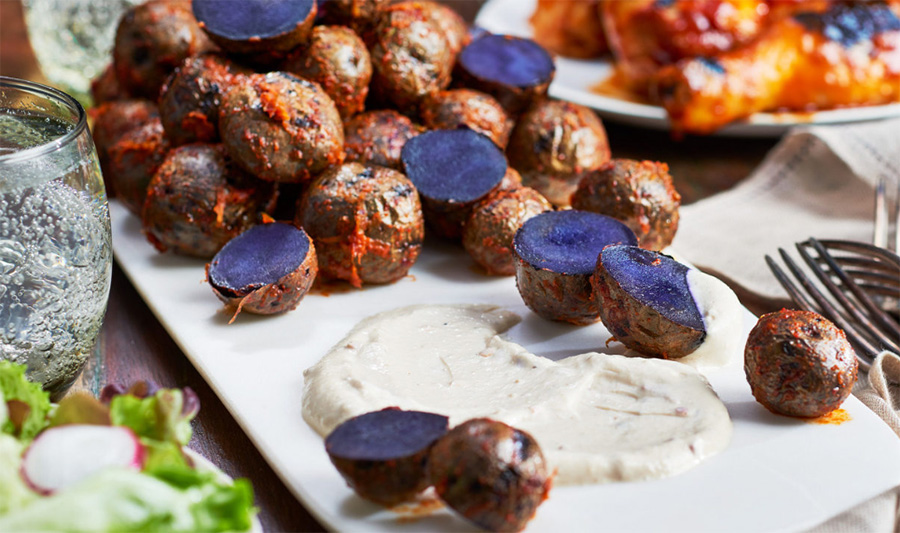 Purely Purple Little Potatoes
New variety
Naturally purple inside and out
Keeps colour even after cooking
Tastes great
Find more Canadian Coupons, Canadian Contests, Deals, Sweepstakes and much more to help you save on your online shopping at salewhale.ca, where Canadians save money online. Find more Daily Entry Contests, Gift Card Contests, Multiple Entry Contests and Single Entry Contests at salewhale.ca.