It all began with the McCain brothers. A family-run business from day one, stemming from generations of potato farming. Back in 1957 in Florenceville, New Brunswick, they had one goal in mind – to bring wholesome food to your family's tables. Every step of the way, McCain has remained as proudly Canadian as on day one and McCain's hometown is now the French Fry Capital of the World.
Now get a $1.00 OFF Coupon on McCain Bistro Select Fries from webSaver.ca.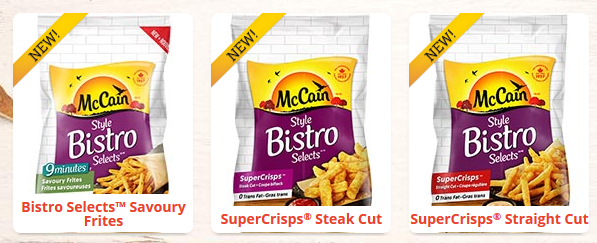 McCain French Fries Products. A table filled with delicious foods is a table full of love.
McCain Bistro Selects Savoury Frites

McCain SuperCrisps Steak Cut

McCain SuperCrisps Straight Cut